Who is Henry Hugglemonster?
Posted by Lynette - on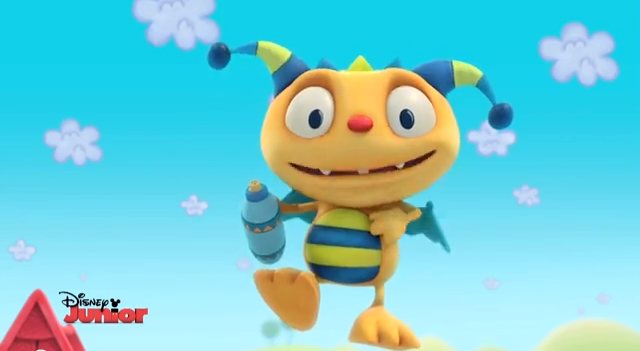 Have you discovered the fun world of Henry Hugglemonster?  Henry Hugglemonster is a great television show aimed at preschool children. The show was born from a brilliant book written and illustrated by Niamh Sharkey called 'I'm a Happy Hugglemonster'. It was broadcast for the first time in April 2013 on Disney Junior and it's become extremely popular in a very short pace of time, attracting 5.1 million viewers! 
The aim of the show is to help stop children be afraid of Monsters! Henry lives in a fun town called Roarsville. His job is to solve the problems in the town and try to solve problems, ensuring he does so with a clear head of course. He cheers people up too, making people who may be feeling sad or afraid to feel much better; basically Henry Hugglemonster is a great friend to have around.
You'll be learning much more about Henry Hugglemonster here on Golden Bear Toys in the months ahead. For now why not pop over to the Disney Junior website and show your child some of the great games, activities and videos that revolve around this fun loving character. 
---
Share this post
---
---
---